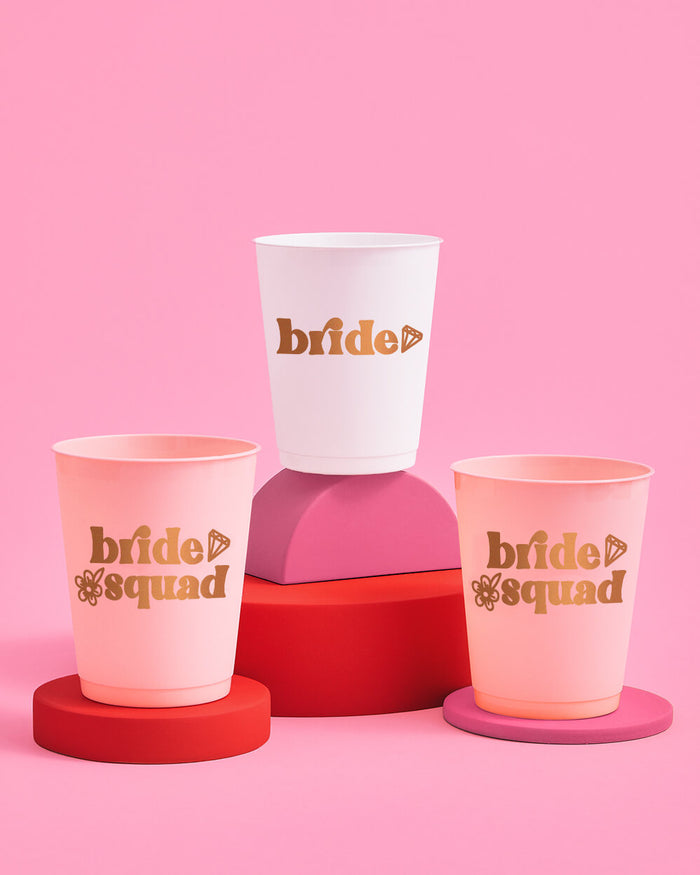 G.N.O. Cups
That's right - Girls Night Out
 Fits 16oz of your fave bev - no need to refill constantly!
 1 "Bride" cup + 15 "Bride Squad" frost flex cups
 100% dishwasher safe. Use again and again!
All things groovy for the coolest chicks around. It's only right that you + your Bride Squad sip in style! Good thing we got you with these 16 reusable cups, designed strong enough to last all night long.