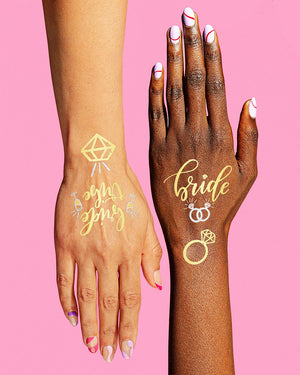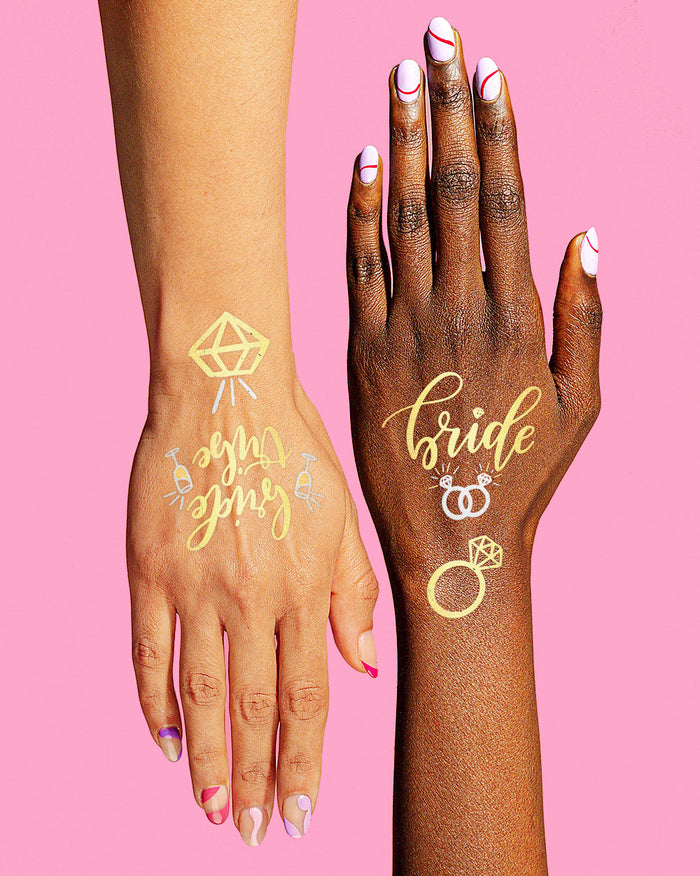 Bride Tribe Tats
Classy. Tempy. Tatted.
 Quantity: 24 temporary tattoos
 Measurements: 8.25" x 6" sheet
 Printed with silver + gold foil
Is your Bride Tribe arguing about which tattoos to get?! No worries! That's why we made these. Make every babe in your tribe happy with this set of 24 temporary tattoos that feature diamonds, bubbly, + tons of cute Bride Tribe designs!