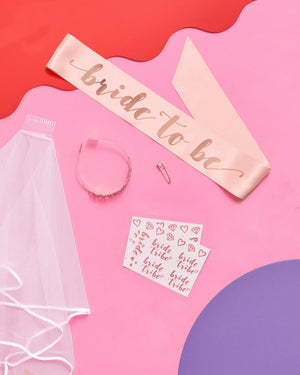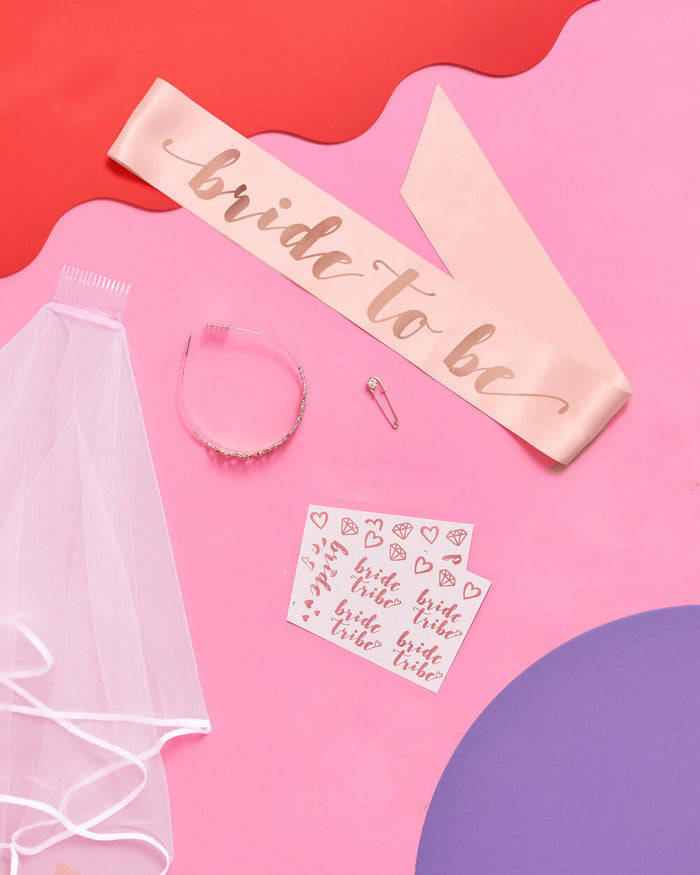 Rose Golden Kit
Everything you need + all you want.
 Sash measurements: 4 inches wide and 33 inches long
 Veil measurements: 24 inches long
 Looking for matching cups?  Click here!
We heard through the grapevine that you really love rose gold. So we made an entire kit just for you! Kit contains: 1 rose gold satin sash w/ diamond pin; 1 veil w/ comb; 1 rhinestone tiara; and 10 assorted Bride Tribe tattoos.