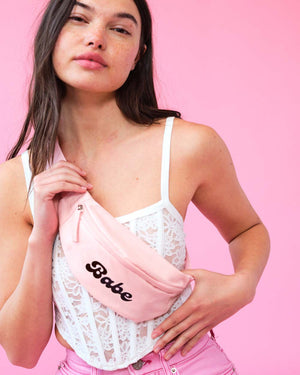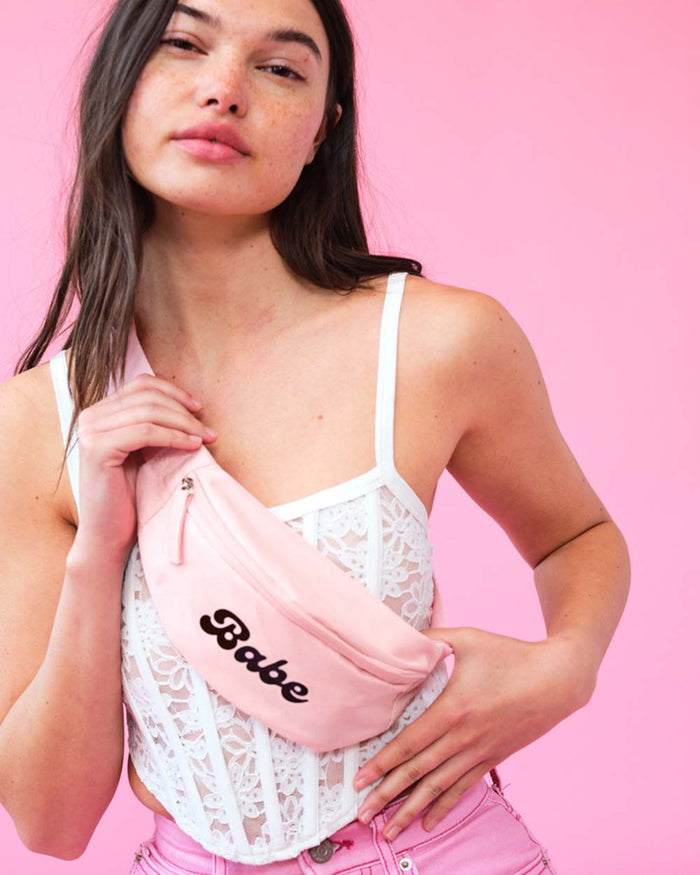 Babe Belt Bag
It's all about the babes.
 12" wide x 5" tall
 Nylon upper w/ hot pressed vinyl logo
 Adjustable sizing, fits size xs - xxl
If you're here because you added the Bride's Babe pack to your cart, but you've got 12 girls coming to your bach.. Your squad rolls deep, and we love that for you. #goodluck 😝 If you haven't found our 8 pack yet, click here!