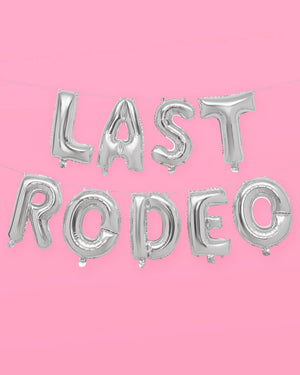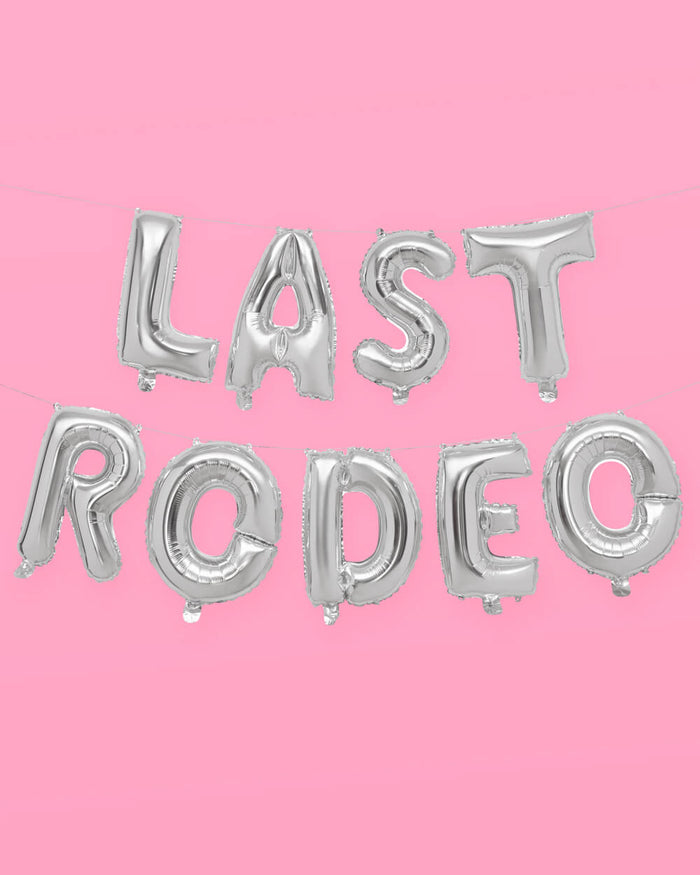 Last Rodeo Balloons
Yeehaw, bitches.
 16" silver LAST RODEO balloons
 Banner string + blow up straw included
 These balloons will not float
Baching it up in Nashville or Austin? We've got just the *right* amount of Yeehaw décor. From balloons, tats, + cups.. Make the Bride's last ride the best one ever.