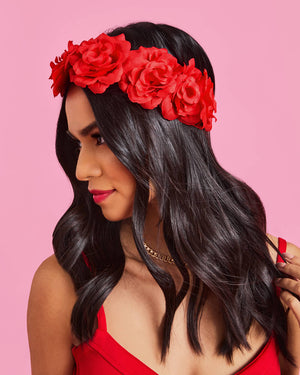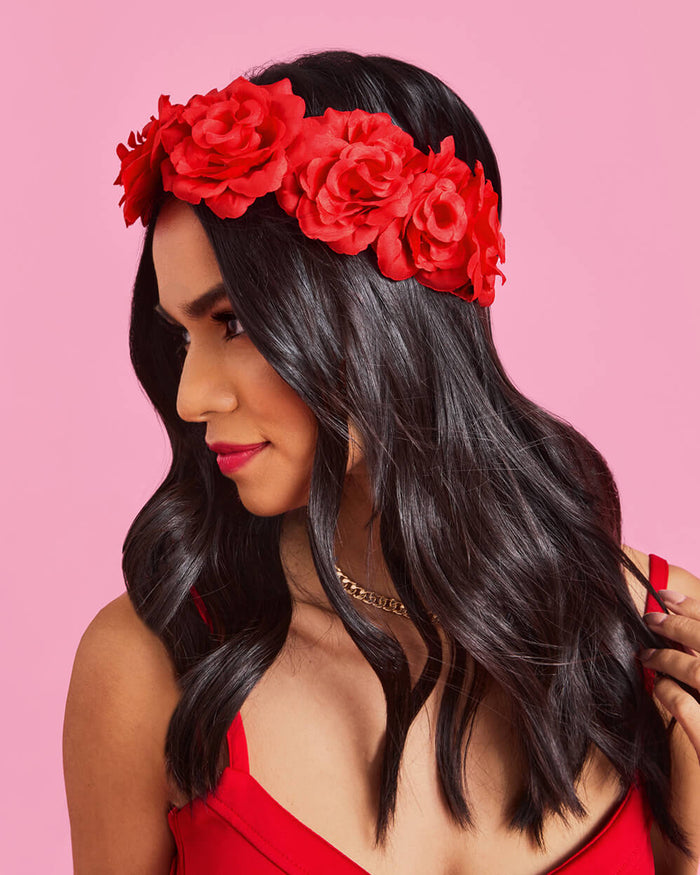 In Bloom Headband
A crown for every occasion.
 Includes: 1 red flower headband crown
 Measurements: 3.5" wide
 Headband is made from stretchy white elastic
Flower child, you are about to BLOOM with this one. This red-flowered headband crown has got you covered - whether you're throwing your Final Fiesta, celebrating V-day or Halloween, or going to a fest! It's ready for it all.