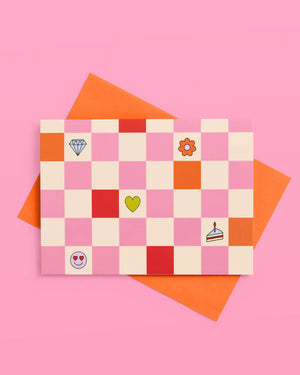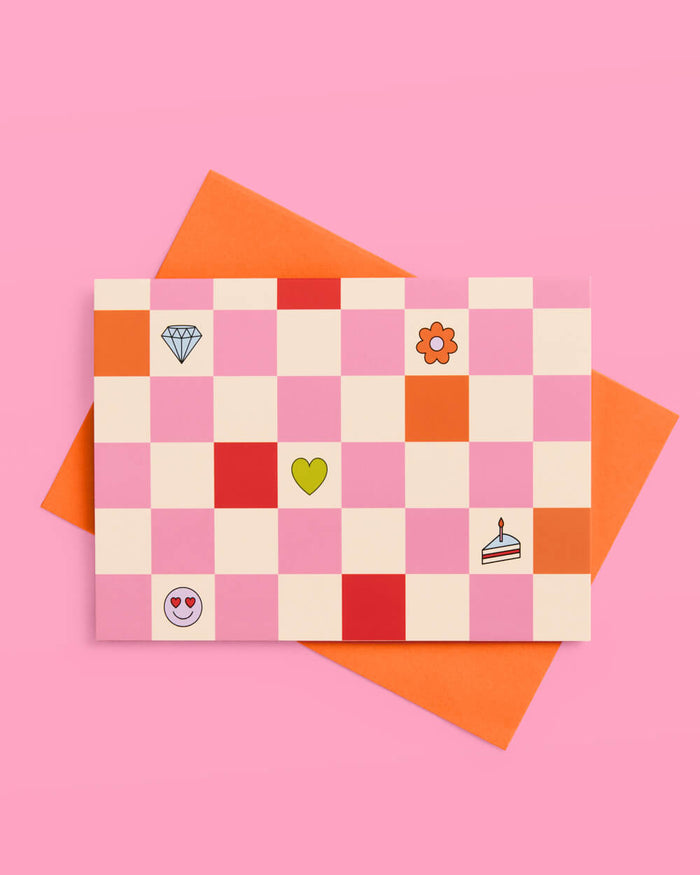 Fetti Card Set
The cutest thank you.
xo, Fetti checkered print
Includes: 10 blank 4 x 6 cards + 10 orange envelopes
Matte lamination finish
Friends throw you a surprise 30th? Your 10 bffls traveled cross country for your bach? Just want to send someone a card bc snail mails cool? Use these cards! They make giving + receiving thank yous *extra* cute.