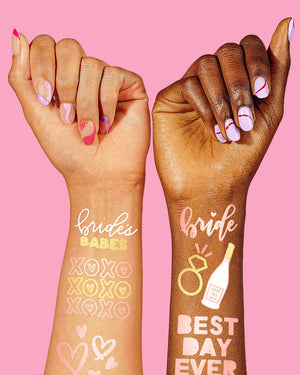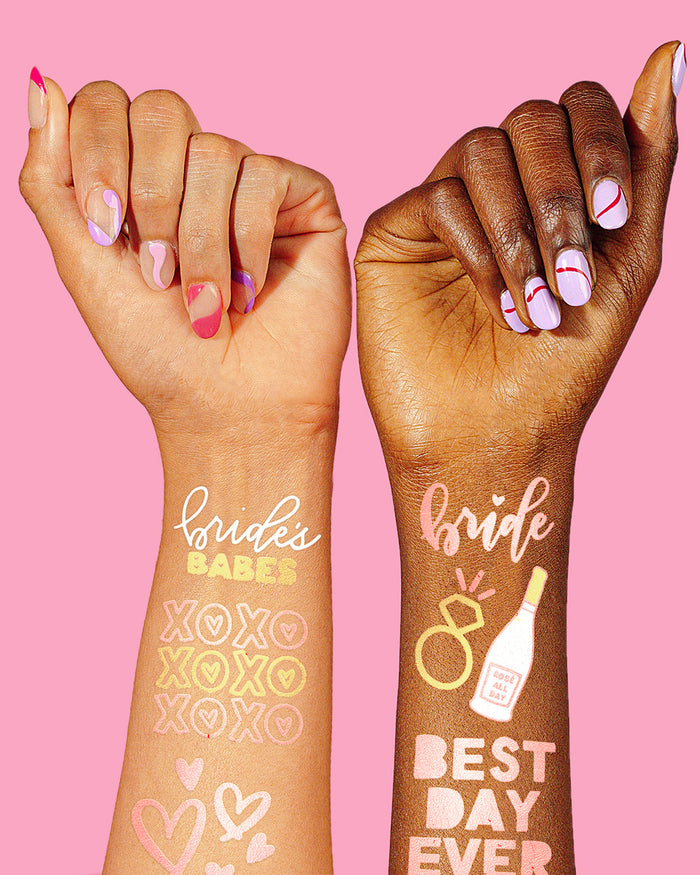 Bride's Babes Tats
For all the babes and their bride to be.
 Quantity: 34 temporary tattoos
 Measurements: 8.25" x 6" sheet
 Vibrant color w/ rose gold + gold metallic foil
Picture this, you're getting ready to throw the most badass bach party for your girl… What's missing? These temp tats, duh! This pack has 34 metallic styled tats for every one of the babes.