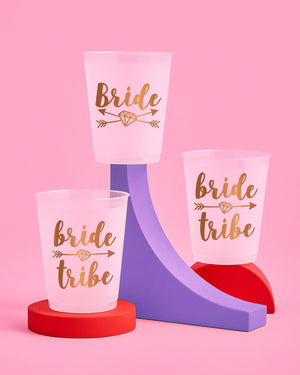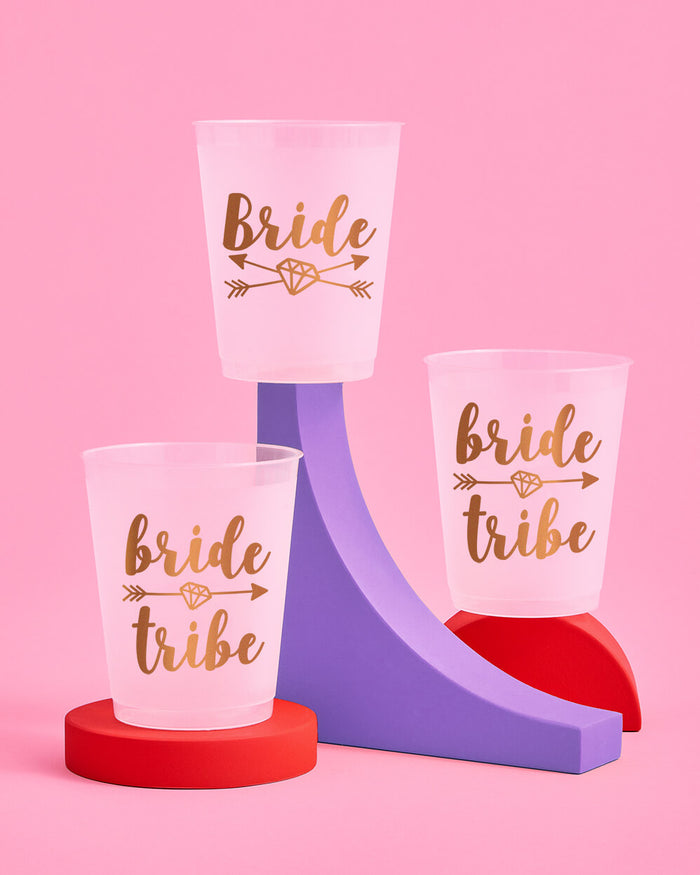 Bride Tribe Cups
Can they kick it?
 Fits 16oz of your favorite bev - no need to refill constantly!
 2 "Bride" cups + 14 "Bride Tribe" frost flex cups
 100% dishwasher safe. Use again and again!
Yes they can! Bride Tribe tested AND approved. Need we say more?! Perfect for dages by the pool, living room shenanigans, or bonfires on the beach - these cups have enough versatility for any Tribe.