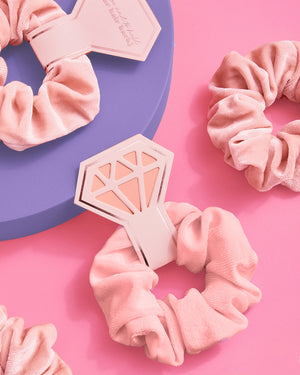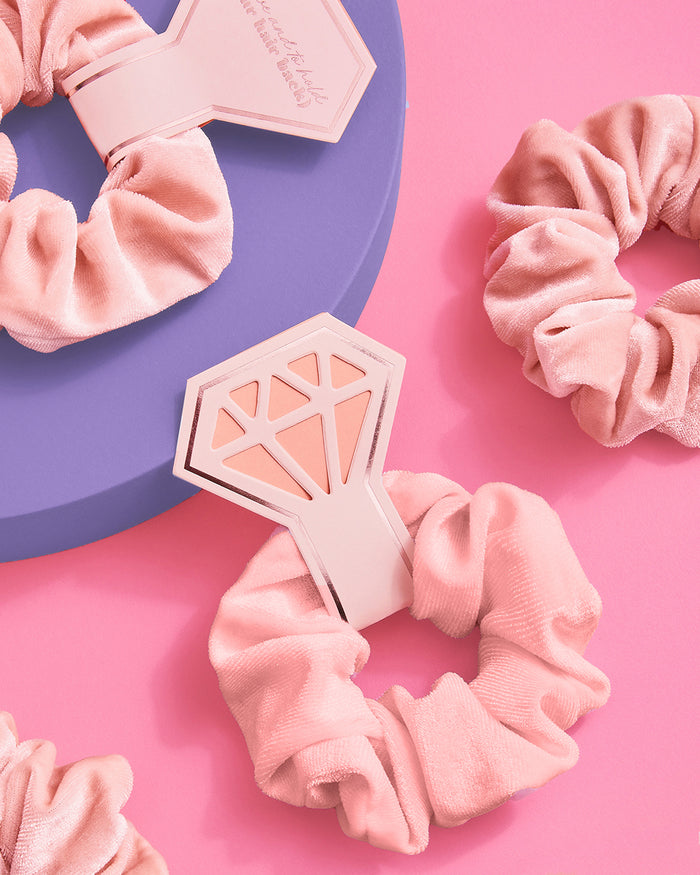 2 Hold Scrunchies
Extension Pack!
 Includes: 4 velvet silk scrunchies
 Each scrunchie comes with a card stock diamond tag
 Card stock features rose gold foil printing
If you're here because you added the 8 pack to your cart, but you've got 13 girls coming to your bach.. Your squad rolls deep, and we love that for you. #goodluck 😝 If you haven't found our 8 pack yet, click here!