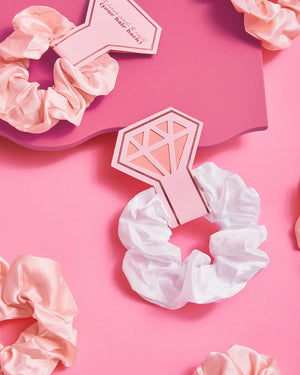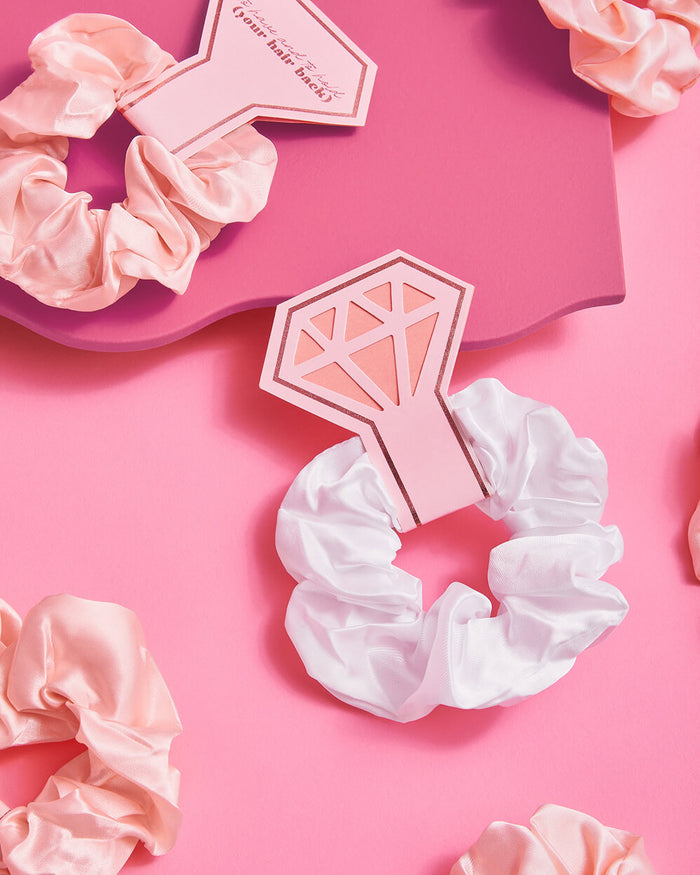 2 Have Scrunchies
And 2 hold... and 2 more rounds plz!
1 white silk scrunchie & 7 pink silk scrunchies
Each scrunchie comes w/ a card stock diamond tag
Perfect for gifting!
If you think that the best thing to happen in 2020 was the reintroduction of the Scrunchie - go ahead and call us your bestie. Because we get you, we made this gift-readyset of silk hair ties for you + your actual besties.