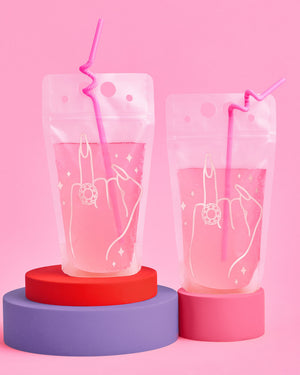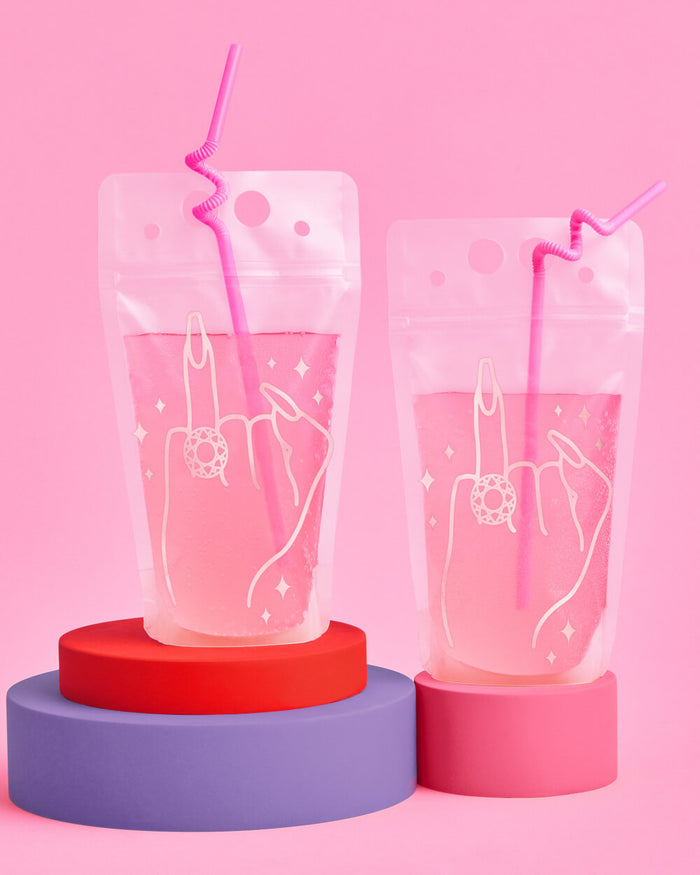 Bling Ring Sippers
Put a ring on it.
Fits 15oz of your favorite bev - no need to refill constantly!
16 rose gold foil drink pouches
Comes with 16 pink twirly straws
Getting engaged is exciting and after a few drinks, you start to tell anyone that will listen. Skip the small talk and let these drink pouches do the talking for you.