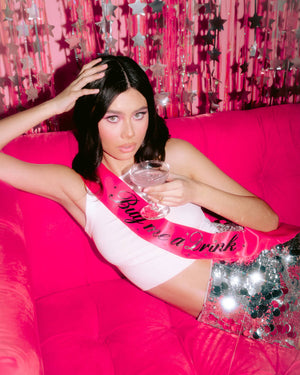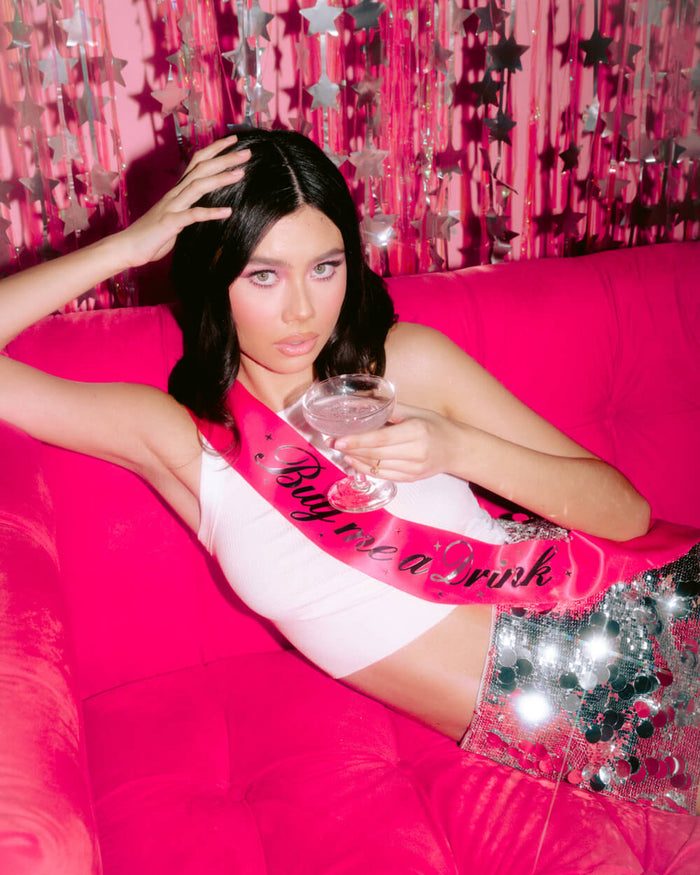 Buy Me a Drink Sash
T-Pain said it best..
 hot pink silk with silver foil + diamond pin
 3" wide, 70" long
Wrinkles? No worries - our sashes are 100% iron-friendly
You should never have to buy your own drinks on your special night. Be blunt with this hot pink sash. Matter of fact? Make it a double.