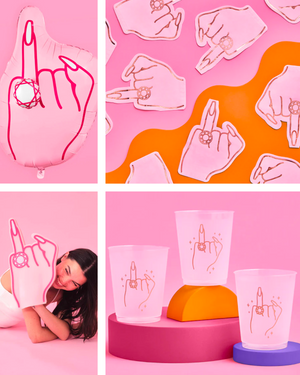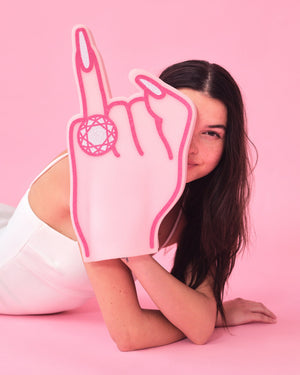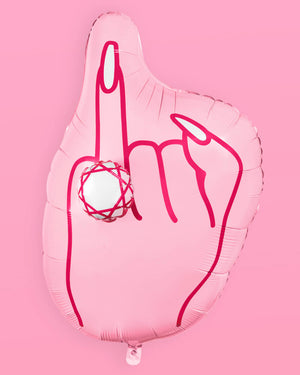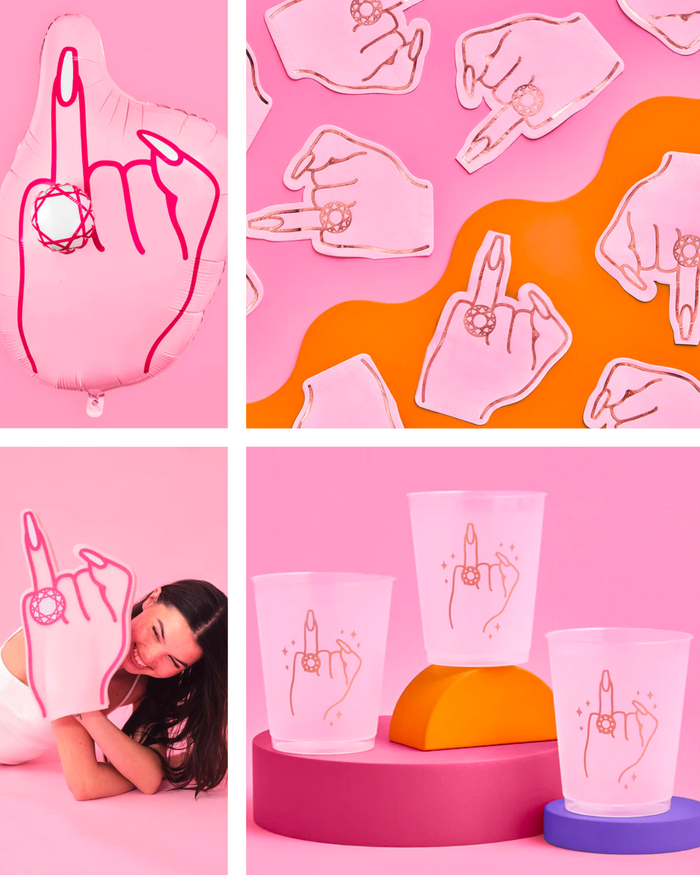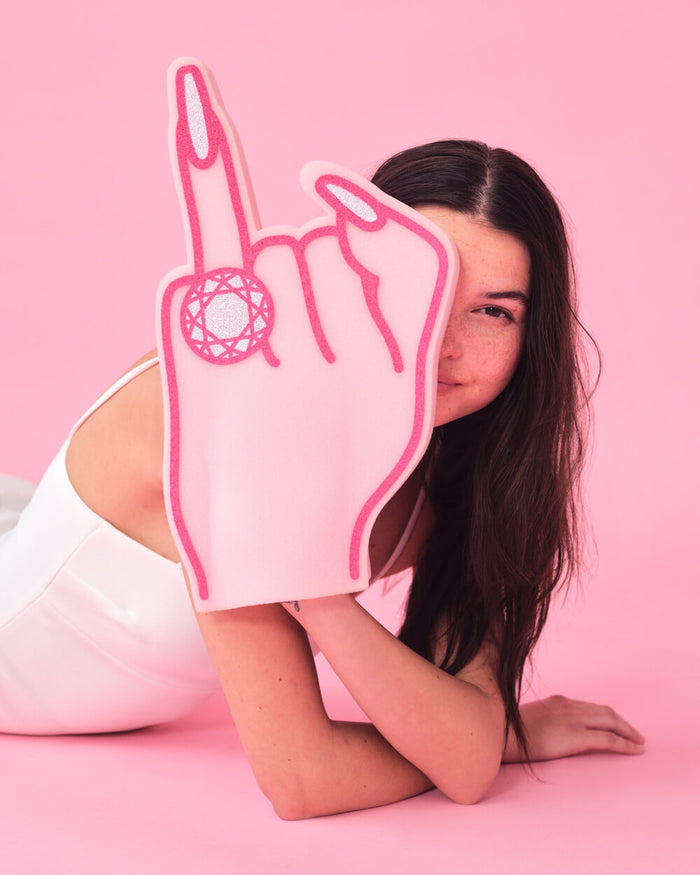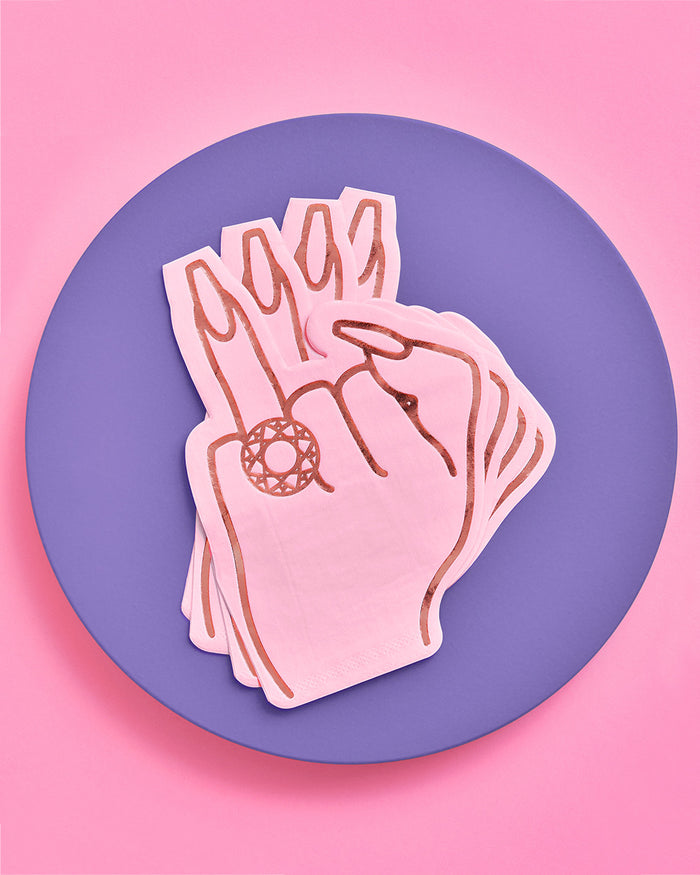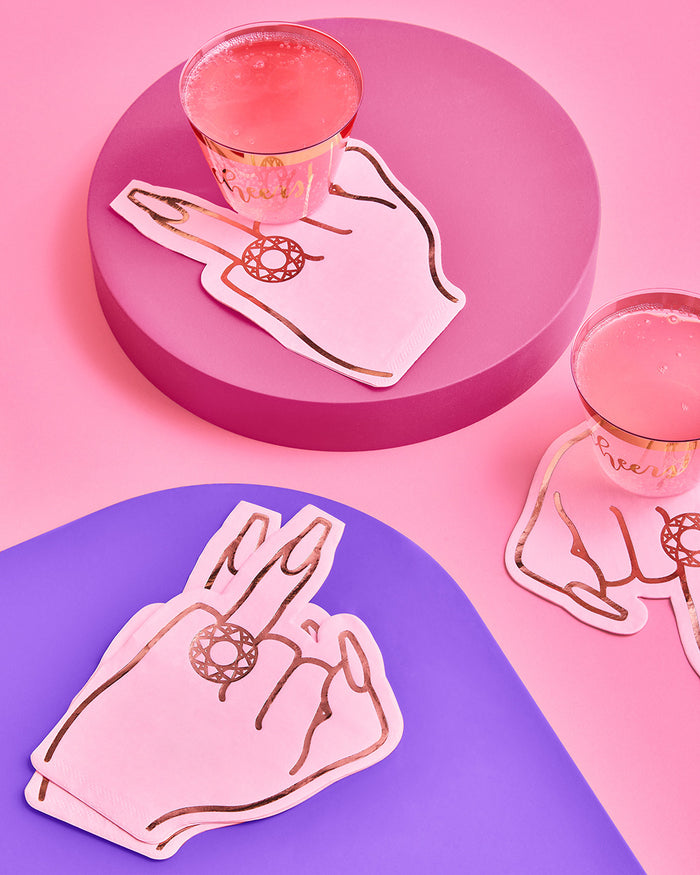 Bling Ring Extended
Put A Ring On It.
 18" foam finger, fits all size hands
 3D XL 40" balloon designed by xo, Fetti
 25 cocktail napkins
 16 frost flex cups, dishwasher safe
Getting engaged is exciting and after a few drinks, you start to tell everyone that will listen. Skip the small talk and let this extended pack do the talking for you.